THE FRONT RANGE POWDER FACTORY
The Front Range Powder Factory (FRPF) is a 501(c)3 non-profit run by a dedicated group of friends who celebrate life through skiing powder in the backcountry of Colorado.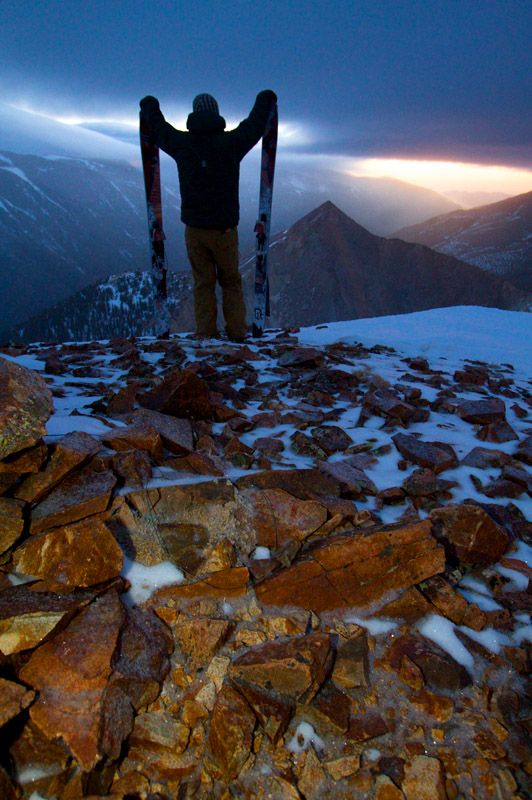 Celebrating Life, One Turn At a Time
Life can lead you down a mountain of varied terrain, full of transitions and challenges. At some point in the year, you or someone you know may get stuck at a turn, unable to see any way forward.
At the Front Range Powder Factory, we hope our story inspires you to sustain a passion for life and encourages you to be an advocate for mental health in your community.  Learn the warning signs of suicide.  If someone you know is depressed or is showing signs of suicide, reach out, ask the hard questions and get help.
Always Dedicated to Our Friend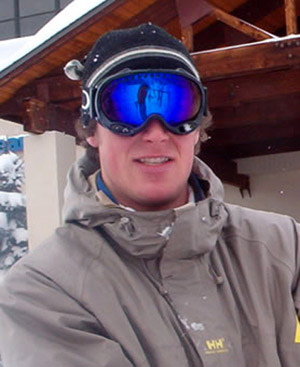 On March 21, 2006, the FRPF lost a good friend and integral member, John Thomas (J.T.) Fielder III, to suicide at the age of 26. On that day, J.T. skinned to the top a 13,000 ft. peak in one of his favorite backcountry skiing locations and rather than ski down, he took his own life. His body was found later that night by friends and a search and rescue team during a pitch dark blizzard.
J.T.'s death is an experience from which we will have difficulty recovering. Powder skiing and the preservation of wilderness were essential parts of J.T.'s life. On a snowy day in the backcountry J.T. reflected:
"If everybody could just get up here. If everyone in the cities could chill out comfortably without whining about the cold and the wind….just sit here and hear the wind through the trees; look off at the view and just feel it, feel the vibe. The world would be a better place."